Description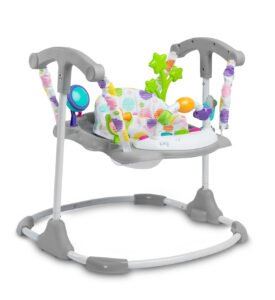 Cosmo is a jumper from the Toyz Activity product line that supports the active development of a child. It is full of attention-absorbing toys that will provide a lot of fun and help your child's development. A special design and springs allow the child to joyfully and safely jump up and down. 360-degree swivel seat makes it easy to reach all toys.
The most important features:
3 levels of seat height adjustment (36 cm, 40 cm, 44 cm)
glowing music panel with flashing buttons
a wide set of manual toys (mirror, rattles, squeaker)
comfortable seat 360 degrees with stiffened backrest
eye-pleasing colors and high-quality workmanship
safety guarantee – compliance with EN 71 standards
clear instructions and easy assembly – you can assemble the jumper in no time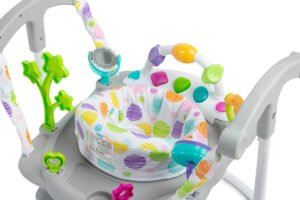 Technical data:
Age range: 6 months – 12 kg
Weight limit: 12 kg
Dimensions: 75x72x71 cm
Weight: 7.1 kg
Seat dimensions: 24 x 24 cm
Package dimensions: 50x16x75 cm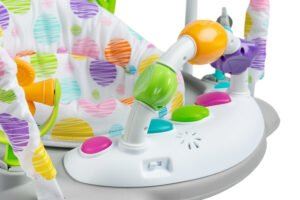 12 month warranty for parts and labour. No need to send item abroad, just let us know and we will take care of everything. Real colours of the products may vary slightly from the colours used on pictures.