Description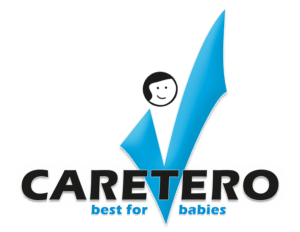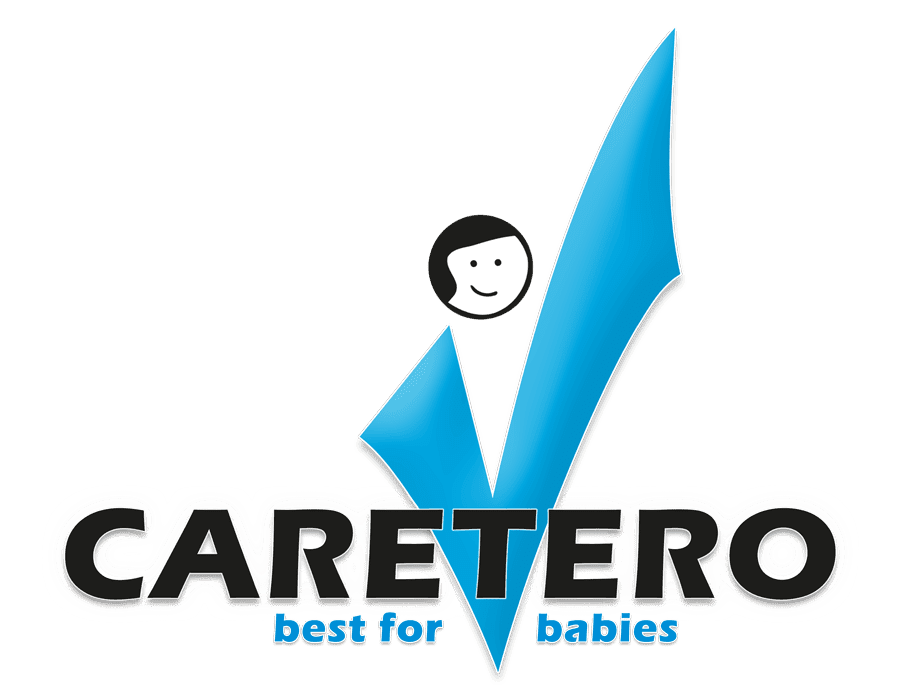 Caretero entered the market in 2009 with two major priorities in mind – quality and affordable prices. Company stay true to these values until present day. Caretero has been present for years not only in Poland, but also in Czech Republic, Slovakia, Hungary, Romania, Holland, Germany, Russia, Belarus, Ukraine, the Baltic States, Finland, Sweden, Norway, Great Britain, Spain and Malta. This requires an intensified logistical and organizational effort, but our team's work brings visible effects.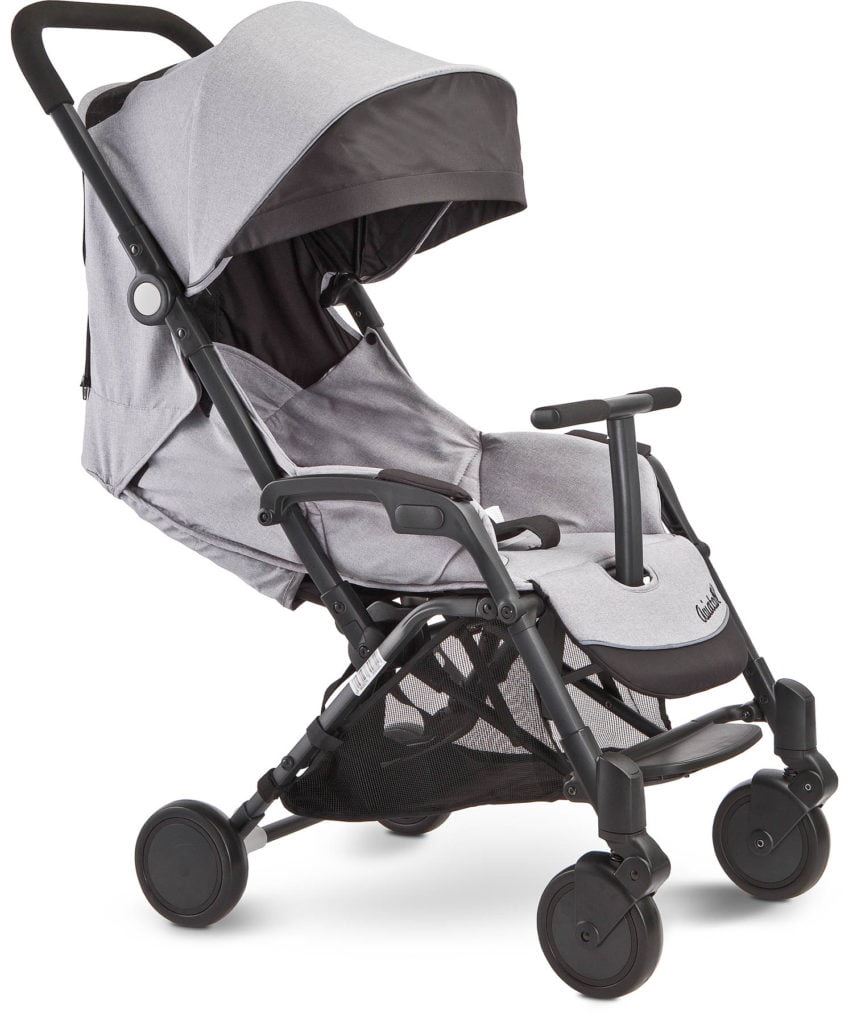 Aviator
A modern parent sets the bar really high when it comes to chosing the right stroller. It should be light, mobile, comfortable and as small as possible after folding. Our design team took all those requirements and prepared the right answer – Aviator. The stroller is very sleek, handy and easy to drive. It can be folded to compact sizes and put in the included cover. The stroller will fit every car trunk and can be taken aboard any plane.
Description:
Stroller for babies from 6. month, weighing up to 15kg
Compact size and small weight (7,1 kg) for easy manouvering and transportation.
EVA foam wheels, front with cushioning guarantee comfortable riding.
Linked handle allows to push the stroller with one hand.
Foldable canopy with peek window and removable rear flap.
Spacious seat and backrest.
Removable safety bar makes putting the child in the stroller even easier.
Adjustable 5-point harness.
3 positions of seat incline adjustment.
Z-style folding for super-compact size.
Cover and shoulder belt included.
Folded size (57 x 46 x 36 cm) allows to take the stroller on board of any plane.
Modern, minimalistic design.
Safe and durable thanks to aluminum frame and conformity with EN 1888.
Technical data: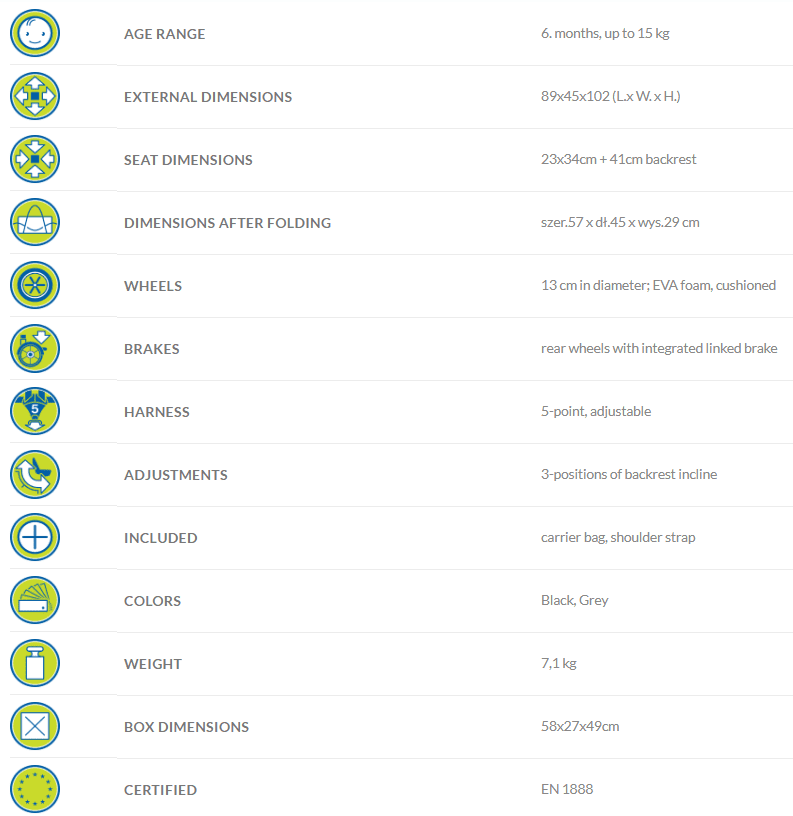 12 month warranty for parts and labour. No need to send item abroad, just let us know and we will take care of everything.
Real colours of the products may vary slightly from the colours used on pictures.